Shopify Theme Sections – Drag and Drop Page Builder for Your online Store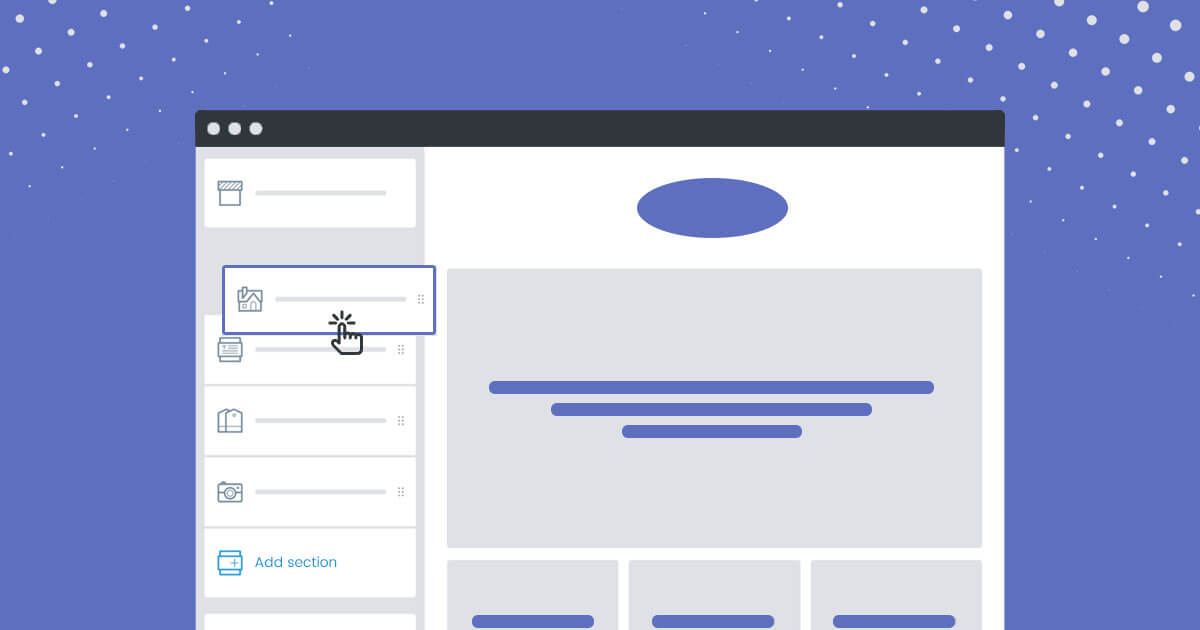 In this article we discuss about Shopify Theme Sections – Drag and Drop Page Builder for Your online Store.
Shopify theme sections let empower merchants by giving them greater flexibility when customizing their online store. This new feature allows them to easily add or move content on their homepage with just a few clicks.
Choose  Shopify theme sections and online start an online store. Shopify Premium themes will be updated with this new functionality soon.
How to Add Shopify theme sections to your store:
By clicking the simple "Add section" option in the left hand panel, you'll be presented with a variety of section options that can be inserted in the body of your home page.
Updates New UI to the Shopify theme editor:
New UI Design for Shopify theme editor, includes two tabs: "Sections" and "General settings."
"Presets" have been renamed to "theme styles" and can be changed by clicking the "Change theme style" button found within the "General settings" tab.
The html/css editor has not changed, and can be accessed from within the theme editor by clicking the "Edit code" button at the bottom of the sidebar.
To make building a beautiful online store, shopify adding "sections" to all of their themes.
Change the layout of a page by moving sections
Using shopify theme sections, you can add images, text, blog posts, products, collections, or store information to your online store home page.
Easily move the sections by dragging and dropping them until it looks exactly how you imagined.
Two Types of shopify theme sections:
Noticeable difference is that of static/fixed sections and dynamic sections. Sections can be statically included in a theme's templates (like the header and footer), or they can be dynamically added and removed on the theme's homepage.
Fixed sections are exactly what they sound like components fixed to certain areas of your site that cannot be moved.
The Undo button reverses your most recent change, and the Redo button adds back a change that you undid. Clicking the Undo button more than once will continue to undo your work, one change at a time. You'll find the undo and redo buttons at the bottom of the theme editor:
With the introduction Shopify sections themes, you'll now have greater power to simplify merchant hand offs and facilitate future store customization. To start online store, visit shopify theme store, and choose a free theme. Build a beautiful online store for your brand.
---
---