How to Create WordPress eCommerce Store With Shopify Plugin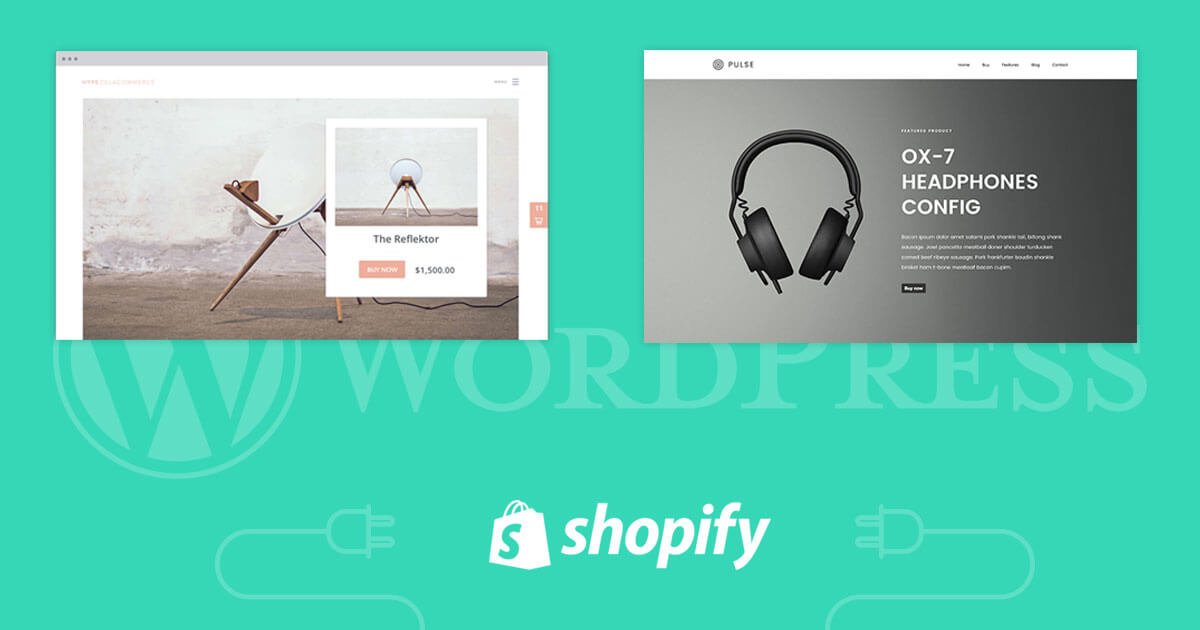 Shopify finally coming out with official plugin for WordPress! Do you want to create online store without a developer? there are several WordPress eCommerce plugins available, if you want a hassle-free option, then Shopify is the perfect solution for you. In this article, we will show you how to Create WordPress eCommerce store with Shopify.
Shopify is an eCommerce platform that anyone build online store without technical knowledge. It is a hosted platform, which means all store's data remains their servers. You can use your self-hosted WordPress site with own domain name. Shopify secure shopping cart, with different payment gateways, shipping options, and it available in multiple languages. It can handle flexible shipping options, automatic calculations, inventory management, and more.
If you already run WordPress site, you can easily sell products using Shopify without worrying all the technical aspects comes with running an eCommerce store as setting up SSL, payment gateways, security etc. First, you need visit the Shopify website to sign up. Provide your email address, enter password, and choose a name for your store. When you're done, click create a store button to continue.
After signing up, visit WordPress website and install and activate the Shopify eCommerce Plugin. For more details, see step by step guide on how to install WordPress plugin. Activation, the plugin will add a new menu item 'Shopify' in your WordPress admin bar. You need to click to set up your Shopify account.
Since you have already created Shopify store, enter your store name and click connect button. Shopify connect your WordPress site to your Shopify account, and you will see Shopify settings page. Now that you added few products to Shopify store, it is time to display them your WordPress site.
Simply create a new post in WordPress. On the post editor screen, you will notice a button labeled 'Add Product'.
Clicking on open a popup listing your products. You can add an individual product collection. This article helped you create wordpress eCommerce store with Shopify Plugin.
---
---