Introducing New Free Shopify Chip & Swipe Reader for Shopify POS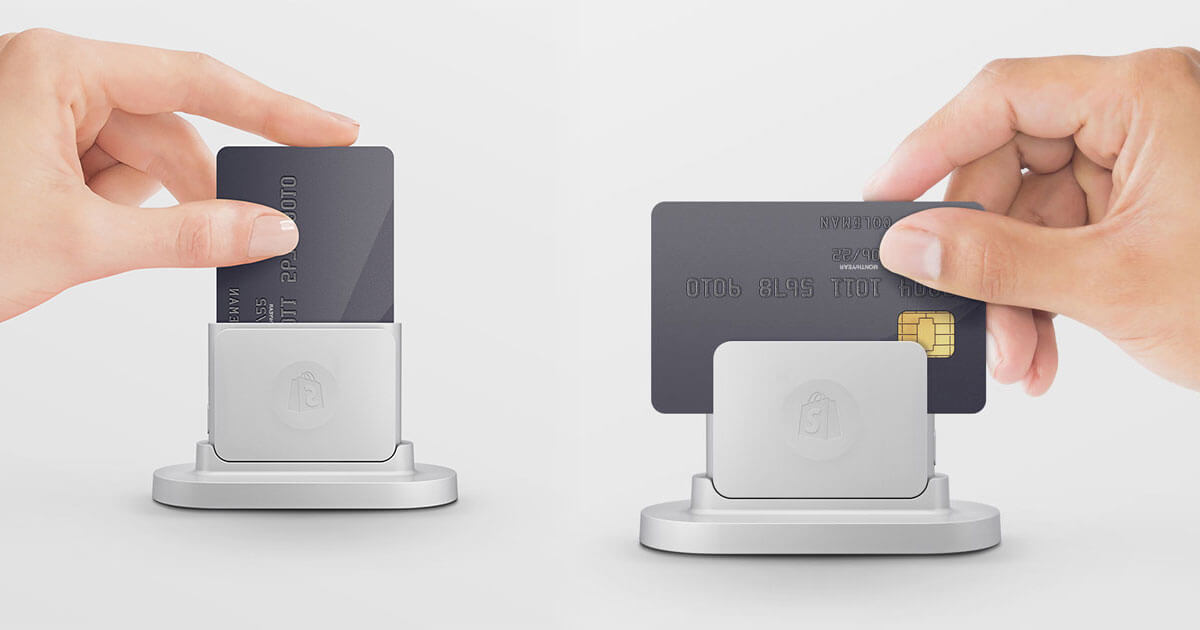 The Shopify chip & swipe reader is pocket-sized. Being open for business has never looked better. Sign up for Shopify to order your free reader. Simple, Powerful, yet pocket-sized. Wireless payments, now in the palm of your hand. Accepts Visa, Master card, American Express & Discover.  Chip technology protects you and your customers.
We made it easy to sell products and accept payments in person, right from your phone or tablet. We're launching brand new hardware to make it better than ever to sell with Shopify. New Chip & Swipe Reader was designed by Shopify. It's a simple-to-use credit card reader for any style of selling. Whether you're selling at a market, pop-up shop, or a permanent retail location, we've made the perfect solution to get you started. Will Be Free for Businesses Without POS Systems.
The chip & swipe reader accepts all major credit and debit cards and supports the latest EMV chip technology. The secure payment option keeps you and your customers safe from cheat. Helping hand. The flexibility to run your business anywhere, anytime, from any device. This portable card reader connects wireless using Bluetooth to both iOS and Android phones and tablets. It's easy to bring. The reader long lasting battery life up to entire week on a single charge. The reader plugs into a base via micro USB, which is also the connector used to plug the base into a power source for charging.
Explained Shopify VP of Product Satish Kanwar in an interview. "What we've seen is the evolution of the retail store as a place that was primarily a first channel for someone, to being a great experiential marketing strategy for people, and just a necessary part of the growth and evolution of any retail brand, whether you started online first or not."
Shopify chip & swipe reader will be free, which for merchants might be the most important aspect of its design. That's if you're a Shopify merchant without a current Shopify POS solution, others can also buy them for $29 via the Shopify Hardware Store. Shopify's reader will be free to all Shopify merchants without a current Shopify POS solution.
Merchants interested can pre-order the device today, and the launch window is currently predicted as sometime in June. There's also a 14 day free trial for those who sign up for pre-orders.
"What people forget is that it's not just the merchant that's touching the hardware, like a cash register," Shopify VP of Product Satish Kanwar said. "When it comes to a card reader, it's the shopper that's interacting with the device and inputting their card as well. What we realized is that it's really hard to get a good balance of good quality, versatility and something that provides that delightful experience in something that's also affordable."
Shopify reader is a device designed to cover all those bases, with a detachable reader that you can use one-handed and can handle both swipes and chip-based "dips. Shopify is offering these for pre-order to its U.S.-based merchants now, and shipping should start in June.
---
---